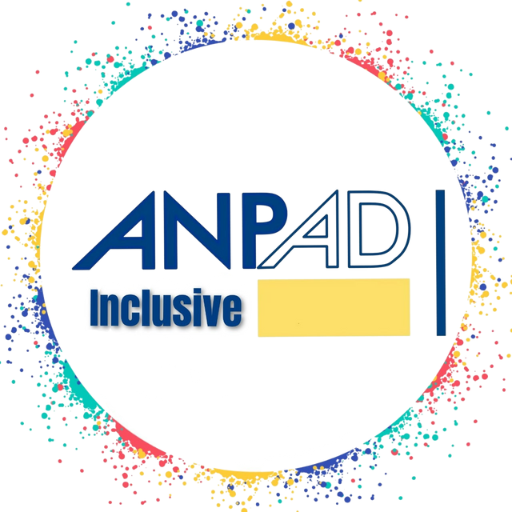 Inclusive ANPAD is a broad program for the inclusion of social groups historically marginalized in Brazilian society in graduate programs. It comes in recognition that only a small, more privileged part of society has access to higher education and scientific careers.

Several population groups in Brazil suffer from the lack of opportunities, almost always associated with cultural, social, and economic exclusions derived from historical segregation processes.

For example, in 2018, students of academic graduate programs (called stricto sensu in Brazil) declared their race and color as follows: 71% White, 27.5% Black and Pardo, 0.6% Asian, and 0.2% Indigenous. On the other hand, the profile of the Brazilian population is 54% Black and Pardo, 45% White, 0.47% Asian, and 0.38% Indigenous. Therefore, it is crucial to develop equality policies in graduate programs in administration in Brazil.

We have a lot to do to make graduate school, academic conferences, journal publications, and science venues inclusive. This is a long journey, and ANPAD can decisively contribute to this agenda.

The Inclusive ANPAD program is transversal and encompasses projects, strategies, and actions that reach all areas of the organization. Below we list the projects of inclusion already started and under discussion.

Adoption of exemptions and discounts on event pricing policies and the ANPAD Test (implemented)
Find out more here.

Black, Pardo, Indigenous, Quilombola participants or those with insufficient socioeconomic resources pay reduced prices.

Implemented at EnANPAD 2021, 51 participants benefited from the registration fee waiver. The registration fee waiver will be extended to all scientific events promoted by ANPAD.

In 2022, the XXIII Symposium of Production Management, Logistics, and International Operations (SIMPOI), XI ANPAD Organizational Studies Conference (EnEO), IX ANPAD Public Administration Conference (EnAPG) and EnANPAD 2022 will also offer the fee exemption.

Discounts are also offered on the ANPAD Test from 2022. However, this action is not to be confused with the exemption from the registration fee given in the training program for the ANPAD Test mentioned below.

---
Training Program for the ANPAD Test (implemented)
Find out more here.

The ANPAD Test is currently used by more than 200 graduate programs in the areas of Administration, Accounting, and related areas as part of their selection process. The training program started in 2021 and is carried out through a partnership between ANPAD, EDUCAFRO, and the HOJU Institute.

The selection process for Black, Pardo, Indigenous, and Quilombola students is carried out by EDUCAFRO, and the preparation of students to improve their performance on the test is under the HOJU Institute's responsibility. ANPAD offers scholarships for the training program and covers the costs of the test registration fees for those who completed the program. The first beneficiaries of the program took the February 2022 Edition of the ANPAD Test.

Click here to access the Notice of Classification listing the beneficiaries of the training program for the ANPAD/2021-2022 Test
---
Awards for scientific research on specific topics (implemented)
Find out more here.

In partnership with Instituto República, in 2021, the award for "Best Work on the Event's General Theme" was offered at the 45th ANPAD Annual Meeting – EnANPAD. The theme was "Inequality & Diversity: Thinking Inclusive Organizations and Societies."

The award was given to the article entitled "Há tanta vida lá fora! Work-life Conflict, Mulheres e Pós-Graduação em Contabilidade" [There is so much life out there! Work-life Conflict, Women and Post-Degree in Accounting] and can be read here.
---
Creation of a discussion forum on the topic (implemented)
Find out more here.

In 2021, the "Inclusive ANPAD Working Group" was created to broaden the debate on the program, especially to reflect on how to delineate the groups served and how to operationalize the selection of individuals who will benefit. The group is composed of Ana Flávia Rezende (UFMG), Eliane Barbosa Conceição (UNILAB), Josiane Barbosa Gouvea (IFPR), Josiane Silva de Oliveira (UEM/UFG), Juliana Cristina Teixeira (UFES), and Jussara Jéssica Pereira (FGV-EAESP).
---
Adoption of inclusive disclosure and criteria in all ANPAD selection processes that include opportunities for disadvantaged groups
(in implementation)
Find out more here.

With each public notice released, ANPAD seeks to open opportunities for disadvantaged groups. One example is the recently launched ANPAD Internship Program, which is publicized to graduate program members of ANPAD. However, the number of Black students in these graduate programs is still low, so only publicizing is insufficient. The communication and selection process must be specially designed to reach this population.
---
Dissemination of inclusion policies in the selection processes of graduate programs in Brazil (planned for discussion)
Field Intelligence on the topic "Inequalities in Graduate Studies" (planned for discussion)

Contact
(44) 98826-2467
secretaria@anpad.org.br
Address
Av. Pedro Taques, 294
Maringá, PR
ZIP Code 87030-008